The Venezia Unica City Pass is a tourist pass that you can design and modify according to your needs. Get the latest information about the card.
The Venezia Unica City Pass is a custom-made tourist city pass of Venice. Each person can create his or her card based on the services they wish to purchase depending on their necessities. As well as saving up, you'll also be able to have your transport travel card, tickets to Venice's top attractions, cultural events, monuments, and museums in one card.
This personal pass will allow you to plan everything you do in the city. You can include tickets to museums, churches and monuments, public transport, WiFi connection, parking and Venetian restaurant offers.
Benefits of the Venezia Unica City Pass
You can include the following landmarks in you Venezia Unica City Pass: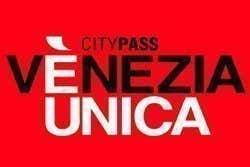 Venezia Unica
The 18 churches included in the Chorus Pass
Teatro La Fenice
Fondazione Querini Stampalia
Jewish Museum of Venice
Venice Casino
Naval Historical Museum
As well as the entry tickets, the Pass offers the following benefits:
Discount for various exhibitions, cultural events and excursions
Special offers for the audio guides and museum or attraction catalogues.
Discounts in the main parking lots in Venice.
Discount to use public toilets.
Discount in some galleries, stores and libraries.
Discount in some cafés, bars and clubs.
Priority access to certain museums.
Map of the city.
Prices
The Venezia Unica City Pass that includes the city's main attractions costs € 33.99 (US$ 37.40) for adults. If you are between 6 and 29 years old, you have even more discounts.
The most complete City Pass, in our opinion, is called Venezia Unica San Marco City Pass. It includes access to the Palazzo Ducale, Museo Correr, the National Archaeological Museum of Venice, the Biblioteca Nazionale Marciana, the Venice Casino, the Fondazione Querini Stampalia and three churches included in the Chorus Pass.
If you want to add more services, like the rest of the churches included in the Chorus Pass or unlimited transport or WiFi access, you can add them to your card.
Transport
The prices of the transport card and their various options are as follows:
1 day: € 20 (

US$

22)
2 day: € 30 (

US$

33)
3 day: € 40 (

US$

44)
7 day: € 60 (

US$

66)
Young People from 6 to 29
Young people from 6 to 29 can benefit from the 27 hour pass from € 22 (US$ 24.20). You can purchase this card on our website by clicking here.